Decorate Your Space in These Amazing 4 Canvas Styles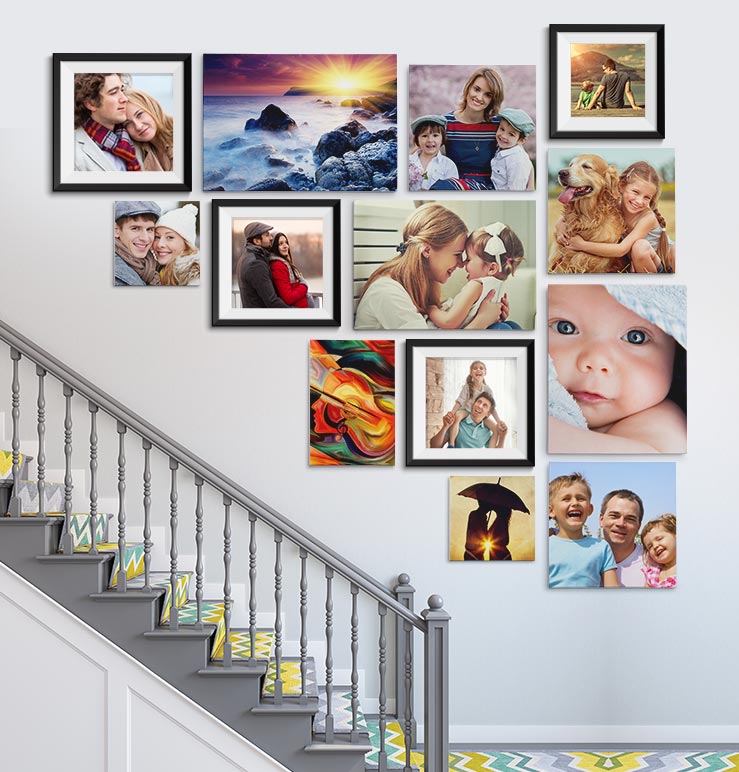 Canvas prints might have been the missing element that you probably needed for your home decor. Ever thought about it? It can totally transform your space into a posh-looking home. Not only it will tell a lot about your personality but also about how you like your space that embeds art in it.
There are many different canvas prints you can choose from, and we have put up a guide just for it to help you make the right decision to select a piece for your home. The best print on canvas depends upon your vision for decoration and the environment you want to create. Once you have an idea about that, simply browse through our collection of canvas prints to give a new life to your place!
Gallery-Wrapped Canvas
The most popular products from our collection of canvas prints are gallery-wrapped prints. Your photos are printed on the canvas and hand-stretched till the sides of the wooden frame. It happens through a tight stretch, so it doesn't wrinkle your image. Otherwise, a distorted image on canvas wouldn't give a beautiful look, so we secure the print with staples. Hence, such a style allows your display art without any problem as opposed to conventional framed prints.
Decorators will love this lightweight and versatile option because they can match with any room decor and are easy to hang as well. They mostly go well with contemporary settings, or if you want to make your art a focal point, then gallery-wrapped prints are perfect for it.
Framed Canvas Prints
These are perfect for decorators who are looking for a traditional look as the texture of the canvas print brings out the originality of the photo. Frames will add depth to a canvas which will make your photos stand out ideally. There are several options for frames too, such as black, wooden, mahogany or even plain white frames. They can help you coordinate a proper look for any room. Also, if you want to show multiple photos on one single canvas, frameworks can help you pull off a collage beautifully with a cohesive feeling to it.
Collage Canvas Photo Prints
Pictures on the collage are something that can let you be your very own interior designer with canvas projects! A collage gallery can enhance your walls and bring out a creative look of your room. You can give an artistic flair by putting up a collage on canvas to display multiple photos. Our online editing tool can assist you just way you need to create the best prints in the form of collage. Collage on canvas prints can bring your gallery wall ideas to life - and that too, in the easiest way as you get to decorate your space and also display all your favourite photos at once. There are several options available with us to how you want to arrange your pictures on a collage too.
Panoramic Canvas Photo Prints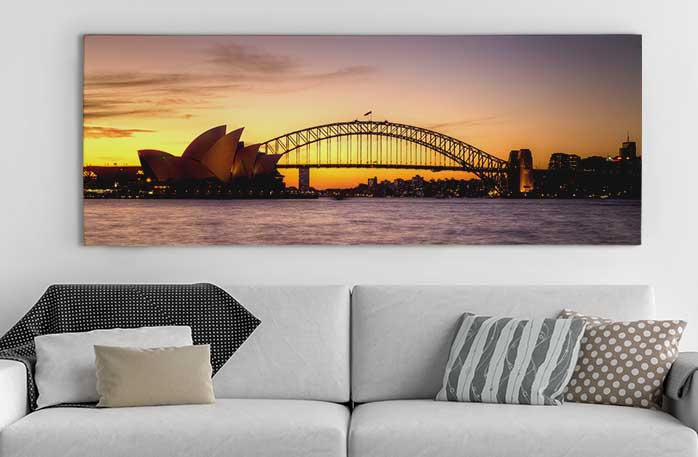 If you have beautiful landscape scenery with you in it, then panoramic canvas prints are perfect for it! A panoramic display makes a stunning central art piece for any wall. You can display, for instance, a sunset over the coast or your favourite cityscape, a skyline view that you are crazy about or even a photo of a mountain climb you did in your last vacation trip. You will have to get a little creative, though when trying to display this panoramic prints as they would need to be the focal point of the room. Often these prints look the best in vast empty wall spaces like above the couch or bed.
So well, these were the four style through which you can design your wall art spaces. However, they are not limited to only these four when talking about canvas prints. You can even try split canvas prints, hexagon canvas, photo mosaic or even pop art canvas to decorate your room. For more information, visit our website and get the best out of your ideas and creativity.