How You Can Own 3D Photo Prints With Lower Cost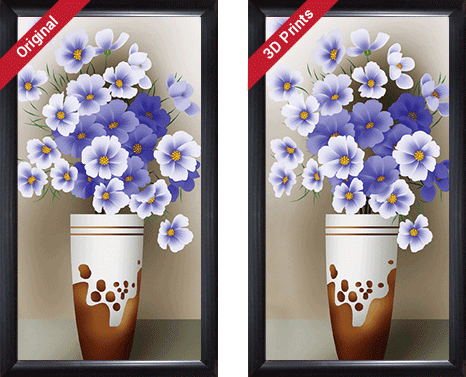 3D printing is not as new as you may think! In 2009 when the FDM (Fused Deposition Modeling) patents expired, 3D printing became such a hot topic that many people believed it was a brand innovation. And because it gained such extensive media coverage, people often imagined that FDM was the only additive manufacturing technique.
3D Photo Prints- A New Trend
Converting images into 3D photos is a surprising art decor trend today. Nowadays you can get 3D photo printing services from high-streets and even online. Although the quality of 3D prints varies from services providers to providers, it has effectively become cheap. Also, 3D photo prints have become the trend for office and home decors as they give a more realistic feeling to the art displayed.
So have you ever wished that you could quickly transfer a 2D digital photo into a 3D picture? People love to convert their beautiful images taken on vacation trips into 3D art for their walls. The technology is here, but most of us generally do not have access to high-end 3D scanners that can reconstruct the digital geometry of a 2D photo into 3D.
Printing 3D Prints Online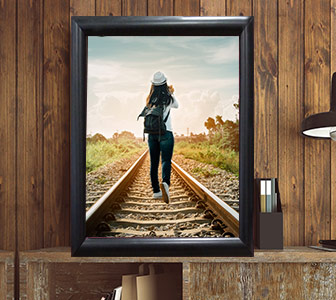 Hence, here comes the online websites of photo printing services in the big picture. It's low cost, easy to customise and deliverable at home directly from a site now. All you have to do is develop a concept of a photo of yours to see in 3D. Then, start scanning the internet for the website that matches your requirements.
No doubt, you will come across tons of sites. But either their options, design tools or payment system or anything won't be matching the overall system. So make sure you get to find an all-rounder photo printing online store.
CanvasChamp is one such store that has fantastic photo printing products, including customised 3D photo prints service. They have a state-of-the-art editing tool that lets you customise any photo the way you want. The whole aim from them is to make the customer feel that they are the master of their personalised product even before they pay for it.
How to order personalised 3D photo prints
Just follow the below steps, and it will be easy for you to have your custom 3D photo prints at your doorstep.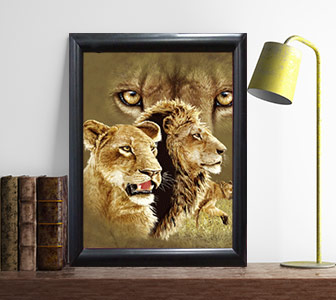 Upload image: Upload an image that you want to convert into a 3D photo print. You can upload an image from any smartphone, PC and laptop. Some sites even let you log in on Facebook and Instagram to upload photos on their design tool directly from your profile.
Select size: Choose a size that you wish to decorate your space. Some sites have standard sizes while CanvasChamp lets you customise your size from 12 x12 inches to 24 x24 inches.
Hardware: This option is not provided in most of the websites. Although CanvasChamp gives out hooks for hanging free with every order, you can still opt for a sawtooth hanger, easel back, dust cover back or an easel stand.
Checkout: Once you are done setting your image and choosing from the options on how you want it, you can simply check out the cart. Pay securely online through the website.
Delivery: Most sites give standard delivery options, which are usually 9-10 business days as these are personalised goods. CanvasChamp has options in the delivery days where you can select from standard to express delivery for an extra amount of your bill.
Since now you know that you can give a dramatic air to your living space with 3D photo prints at low cost, order them today from CanvasChamp. They also have a range of other personalised photo products for home decor such as canvas prints, metallic prints, photo books, etc.