How to Protect Your Canvas Prints in 5 Ways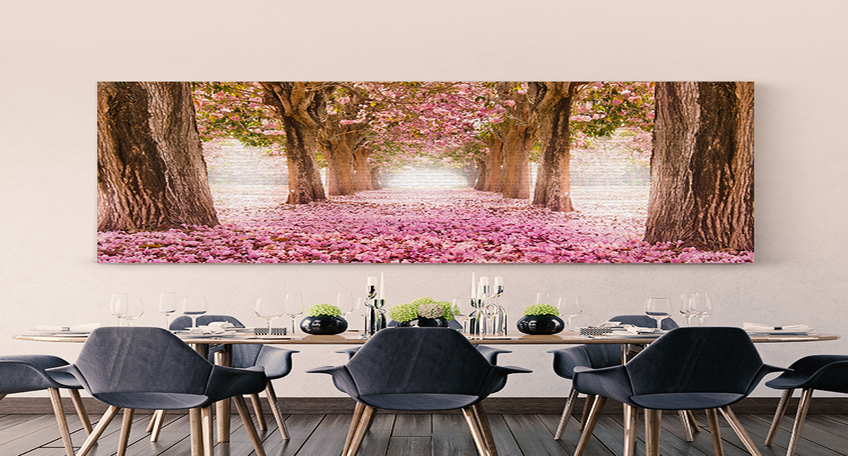 Look on any Instagram or Pinterest board for home decor tips, and you'll see that canvas photo prints are the hottest decorating trends these days. It's not hard to see why. Canvas prints have a neat and frameless look that adds on-the-spot finesse and elegance to any room. Unlike traditional canvas paintings, you design canvas prints online through websites and get them delivered at your doorstep now.
That's convenient, but it also means that canvas photo prints can fade over time. Even painted canvases do then how come can printed ones not? Exposure to sunlight is usually the main damaging culprit. Sunshine filled with UV rays can quickly become a curse to your favourite artwork. Even if your artwork is not fading or yellowing, the sunlight can really make you go figure to how evil can it be on your unprotected classics. That's why you should take precautionary steps to safeguard your canvas photo prints before displaying it.
Here we bring you five quick tips to follow that can work for you in protecting your favourite photos on canvas.
Block sunlight: Direct daylight is harmful to any art medium even if it is in your house, doorsteps or at the office. Direct display to rays could quickly drain the colours from your favourite photos. So, it would help if you always tried to place your canvas prints in the areas which are away from direct view of sunlight.
Humidity: The moisture present in the environment of the room where you store your favourite photos on canvas can also make a massive difference to your artwork. Make sure you keep track of humidity at your home using a hygrometer to maintain an ideal humidity level of 55 per cent for protecting your favourite arts.
Careful with your hands: It is generally recommended that a direct touch to the photos on canvas either framed with glass or acrylic must be prevented because the natural oils of the skin and fingerprints can quickly degrade the artwork. Whenever you want to replace or take off the canvas prints, try to use the cotton or rubber gloves.
Regular dusting: For longer life of the canvas prints, you must always use some soft muslin cloth or a slightly damp towel to wipe off any dust particles. You can also try to use glass cleaners or all-purpose solutions lightly to prevent any damage to the colours of your favourite photos on canvas.
Store in a semi-bright place: You should never roll and store the canvas prints to avoid the break marks on them. Also, any canvas art prints must be kept at a place that can be completely dry and cool for a prolonged period because keeping them in an environment with variations can damage the colours of the photos.
For any further assistance related to storage, framing, and care of paintings, you can easily reach our gallery experts at CanvasChamp UK. You can even opt for lamination which we provide as an option while you design your favourite photos on canvas with us.