CanvasChamp UK New Year Gift Guide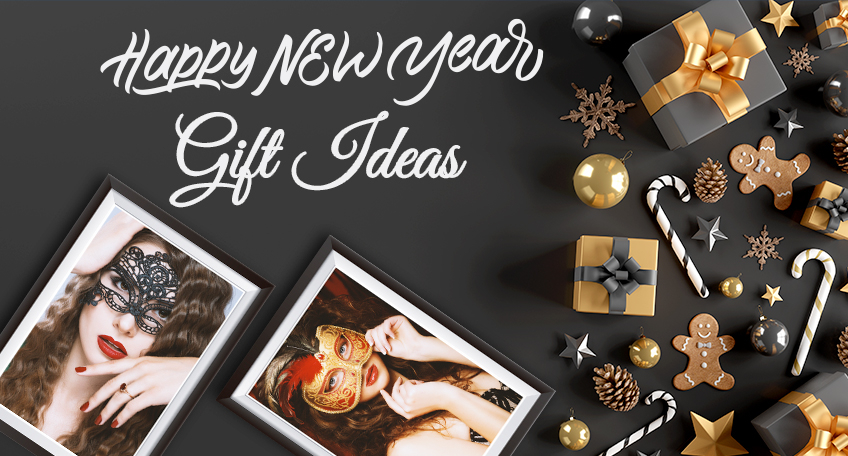 This year, take the New Year gifting experience a nick higher. Every aspect of our lives are moving at lightning speed with the technology, shouldn't our gifting items be unique too? Instead of going through the aisles of gift stores and getting a generic gift, you now have the power of gifting fabulous items right from the comfort of your home.
From photo books, canvas prints, photo mugs and other home decor items, online gifting stores like CanvasChamp UK have the perfect new year gift ideas for all. By sending a personalised gift, you are giving your loved ones an option to receive the gift as per his/her own preference. If you liked this very idea, then you can start your new year gifting right away with these items below!
1. Photo Magnets: Nothing can give a space the homey feeling than photo magnets with family photos on it! This New Year, get a chance to pick out all the best memories of 2019 that you had with your family and get them printed on photo magnets of all shapes and sizes! Also, we have photo magnets at a 65% discount, but if you buy them in bulk, you can get up to 20% EXTRA discount on it!
2. Acrylic Photo Blocks: Highlight your best moment of 2019 on acrylic photo blocks which can instantly turn out to a fun way to display your photos! You get to show your beloved memories in a one-inch think plexiglass block which has diamond-polished edges resulting in an ultimate clarity of your picture. Gift it to someone special to make their New Year happy with this!
3. Canvas Photo Collage: Cherish all the best times you had with your friends by printing them on canvas collage prints to gift them this New Year! Chilling with friends is the best time, init? Pick out all the fun photos you clicked with your friends and get them printed into a beautiful canvas collage. Start the new year with the best of the memories of the previous year!
4. Photo Cushions: Just imagine gifting your kids matching photo pillows to their jammies as a New Year gift. Wouldn't they stay excited to get to bed or to have a kip during the weekend then! Print out the favourite superheroes, animals or even colours as per your kids on photo pillows and make their sleeping special again.
5. Photo Calendars: Don't know what to gift to your colleagues and associates this New year? Sure, you must have tried out photo mugs or maybe even calendars printed with your logos before. But, have you ever tried a personalised photo calendar with your family photos or even your own photoshoot with personalised quotes on it? Superb, yeah? Try out designing photo calendars with us during the New Year gift giveaway and avail 10% OFF on it too!
Besides the range of gifts, we have on our website, think of the personalisation you can bring to your gifts with us. A gift-wrapped canvas or photo ornaments from UK's top customising brand, with a personalised message, will surely be an instant hit among your dear ones. Selfies, images from your gallery and text messages – all of this beautifully printed and wrapped on a photo product and shipped instantly to their homes. There isn't a better way to delight your dear ones this New Year than trying out customised gifts from CanvasChamp UK.