Best Photo Collage Ideas on Canvas

Numerous photos showed in one frame always looks adorable to tell a beautiful story in a themed way. They can even be as best gifts that you can give to your family members and friends to hang on their wall. Brings out life to a wall that has been empty in many ways. We have curated this article to explore some fun ways on how to create beautiful picture collage for personal use or gifting purposes.
Now there are many different styles to get a collage canvas photo prints printed and showcased. We are here with some themes that might help you make your living space more happening or get inspired by our ideas to make yours!
1. Spread some love in the corners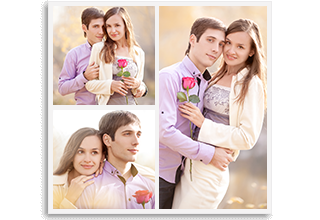 Convert a corner of your room into a cute corner! Display all your photos in a collage to make good use of the edges of the room! Stack the images close together to make the corner look more clustered with happy memories. It will make your corner look more exciting and lively for any viewer that enters the room. Square prints look the best for such photo collages.
2. Attach it a portable surface
Hanging happy moments is too mainstream, so we suggest you let your imagination soar with this style. Since a collage is a collection of your best memories and you can stick it on a wall; how about thinking a little outside the box and hang the pictures on a string?
Even the concept of wood planks and tying photos to it to hang them vertically or horizontally will also make your room look modernistic. For a bedroom idea, you can use your old hangers and attach your photos using strings to make it funky!
3. Frame and mount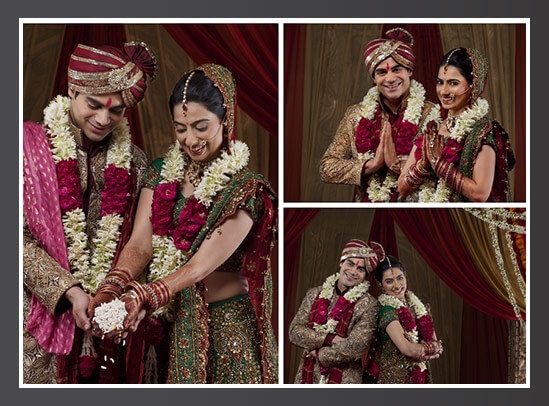 Perfect for a casual look, mix the photos into various framing styles to create a wall full of canvas collage. Although choose the same border frame for all images to give a consistent look to the wall; otherwise, everything will look chaos. You can align the photo collage frames vertically or horizontally to make the room look wide or long, respectively.
Also, the best part about framing your photo collage on canvas is that you can mix the prints! Square, portrait, landscape prints, etc. will give an edgy look to your hallway or your staircase.
4. Create a mood board
A cluster of photos can reflect many emotions at once, but most importantly, they depict the feelings at our best. So how about you make a mood board? Create a board frame that consists of your favourite quotes, messages, stickers and display them at that space where you will get to look frequently.
5. Go big with a series of wall art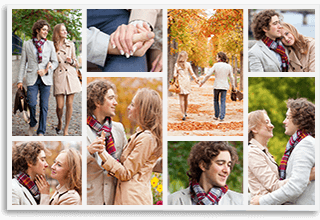 Making bigger canvas collage will not only make your room look pretty, but it will also act as a fabulous focal point. Use one of our collage templates to make a shaped photo collage of all your photos to create a big photo canvas collage. We have shapes in alphabets, hearts, star and many others.
It would be even better if you have a colour scheme for your photo custom collage apart from shaping it into something big. That would be a treat for anyone viewing your wall!
This will also be a perfect option for a gift. We sometimes know it's not easy to choose just one photo, so this way you can give them a bunch of your favourite images.
Create your canvas photo collage now with CanvasChamp for exciting price offers!