Make your Walls Beautiful
It's the latest way to add creativity, fun, and beauty to your home, office, or school with our custom wall decals, stickers, and graphics. It's easy to install and it's also repositionable.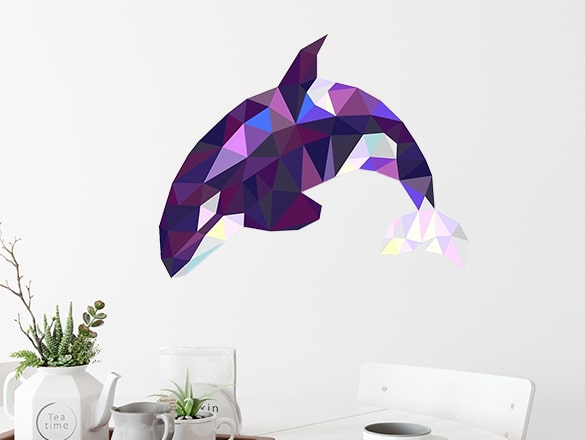 Turn Heads With Our Impressive Custom Wall Decals!
Want a centre focus piece for your home's interior to make people go crazy about? Then get our custom peel and stick wall decals! Wall decals will bring your imagination to life every time you add a touch of creativity while customising them. They are very simple to put up on any wall hassle-free.
The best part of these peels and stick decals is that they will never damage the wall paint, keeping the house looking just as good as new even when you peel the stickers off. Decals and murals from CanvasChamp can be applied even on windows to enhance the home decor and reduce sun glare making the indoors much cooler. So, come forth and design your very own wall decals with us.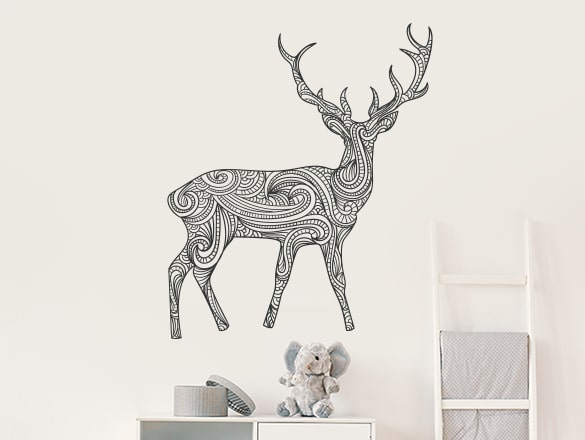 Style Your Space Without Damaging Your Walls
One of the biggest nuisances that people face with stickers and murals is that they destroy the surface with their sticky adhesive wherever they are applied. However, we use high-quality and a very thin adhesive that is easy to peel, stick and re-stick if needed without leaving any residue on the surface. We use the best technology to create our decals that actually does not contain glue like other low-quality decal providers.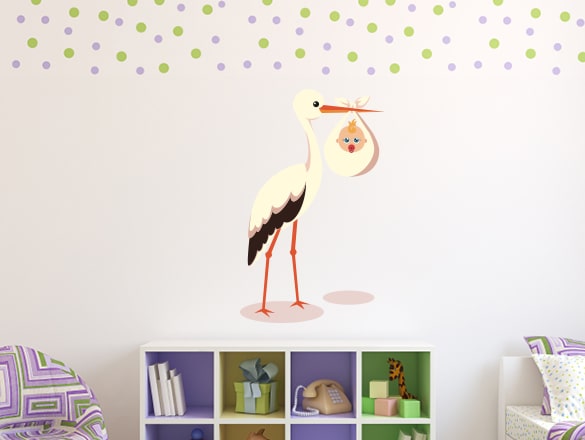 Fully Customisable Wall Art Sticker For An Eye-Catching Look!
We let you customise decals and murals as according to your desires. Do you want an inspirational quote as a decal? No problem. Want floral decals for your living room or bedroom? Sure absolutely. Want animal stickers for kid's room? Yes, of course, we have it. We offer complete flexibility to you when you are designing decals for your living space. We even have options in sizes starting from 8 x 10 inches to 20 x 20 feet that can cover entire home walls. If you want them sharp and vivid then choose our kiss-cut option that lets you personalise the decal into any shape you wish.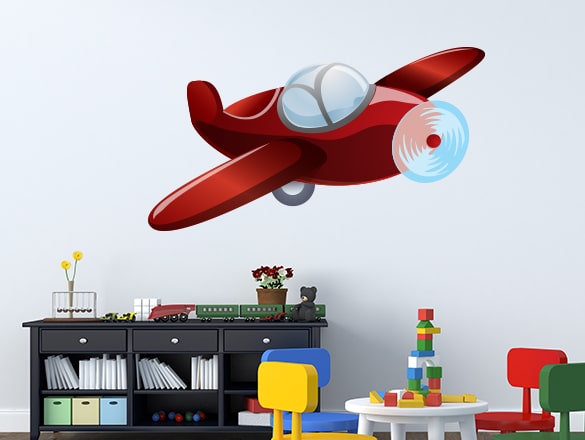 Introducing Our Peel and Stick Wall Decals
Once you familiarise with our custom peel and stick wall decals, we guarantee you that you won't ever go back to using conventional methods of advertising or home decoration. For better modes of promotion, this way is the best way! Let us tell you more about our stickers:
Thickness: Our wall decals are 0.13" in thickness. Take three sheets of any white paper and place them together, you'll have an idea of the thickness of decals.
Methods of Printing: We use the eco-friendly, four colour process, which has a weather-proof, abrasion-proof, and fade-resistant UV ink for the decals.
Common Sizes: We offer sizes from 8" x 10" to 20 ft x 20ft. You can also place an order for a 3" x 5", 2" x 2", 24" x 12" and 12" x 12".
Frequently Asked Questions
Does The Number Of Colors Or Design Increase The Price Of Wall Decals?
No. The price of the wall decal will not be increased due to the design or the number of colors you choose. The main decider of the price is size and quantity.
What Are Our Standard Sizes?
We mostly offer custom-made services, but we do have standard sizes (3'x5', 2'x2', 24"x12", and 12"x12").
What Are The Minimum And Maximum Dimensions Of Our Custom Wall Decals?
Our wall decals can start from a custom size of 12"x12" to 120"x120" which is almost 20ft of height.
What Is The Difference Between Wall Decals And Wall Stickers? Or Are They The Same?
Wall decals and wall sticks are not the same thing because unlike wall decals, wall stickers are not reusable.
What Materials Do We Use To Make Our Wall Decals?
We use a flexible and a thin vinyl material to produce our wall decals. On the back of the vinyl, we put low-tack adhesive backing to allow you to place and remove it from your walls.
INSTALLATION AND CARE PROCESS
How to Install a Wall Decal?

How to Store a Wall Decal?

How to Maintain a Wall Decal?