Metal Prints
60% Off Metal Prints | Promo Applied!
Today's special:

EXTRA 15% OFF |

Use code:

MET15
Limited time offer

Save up to 30% on Metal Prints
Professional UV Prints of Metal

Metal Prints
Metal Prints Online
Pictures have never looked more real than in metal prints! When you transfer a photo to metal, it revamps the entire image, adding colour bursts everywhere and making it appear more realistic. It makes any place look surreal when kept at a focal point of the room. Check out the customising options to create your very own metallic prints.
60% Off Metal Prints | Promo Applied!
Today's special:

EXTRA 15% OFF |

Use code:

MET15
Start Order
No risk. 100% guaranteed.
Know Why to Choose Metal Prints
Metal photo prints have their own little league of best qualities
High-quality images printed on metal using high-tech technology
A budget-friendly option to display your pictures
Available in greyscale, sepia, or original
Available in a glossy finish
Several hanging options
High-Quality material used to prevent the image from fading or yellowing
Crisp details and cleaner edges
Eye-popping colours and enhanced depth
Available in frameless and frame
Does not require surface protection
Will not sustain damage from adhesives or tape
Stain, water, and scratch-resistant
Enclose Your Pictures in Frames or Free Them
You can either enclose your images in frames or free them from their confines. You can choose between the framed and frameless option. Frameless pictures look lovely in a modern setting whereas framed prints allow you to mix and match with the decor of a room. If you are opting for framed, you can choose from any of our framing options. We can transfer photo to metal and place them in the following frames of your choosing:
GET A CHOICE ON FRAMES FOR METALLIC PRINTS
To frame your metal photo print, follow these steps: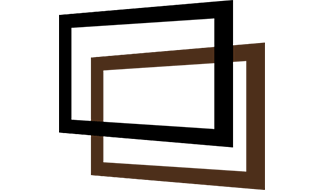 Black Frame
A vibrant and colourful image in a black frame will make the colours pop out.
Brown Frame
A black and white picture or an image with muted colours will look perfect enclosed in a brown frame.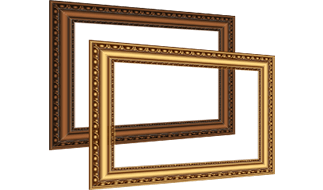 Brown Golden Frame
This frame looks best in a sophisticated, modern, and luxurious setting.
Golden Frame
This frame draws people's attention to the image instantly.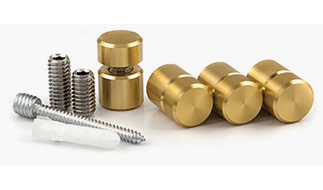 Without Frame
If you do not want any frames to trap your image, we provide you with the front mount option.
Front Mount
The front mount option allows you to hang your photos on metal with ease. We will provide you with a kit, holding everything you need to display your image on the wall.
Customising Filter Option
We know you don't wish to out in efforts in going out. Well, with us bringing you everything online, you don't even have to think of getting up from your sofa even. You can now customise your metal photo prints with us directly online and apply filters to your photos! You can select from sepia, greyscale, and original. Let's look at each one in detail:

Original Effect
We do not add any effect to the image. Your picture will look the same, except the colours, depth, and picture quality will increase.

Sepia
Sepia, a reddish-brown effect, is a great way to make a special moment even more special. The effect gives your image an antique look by softening the brilliance and decreasing the details.

Greyscale
Greyscale, a black and white effect, makes the subject and the details the centre of attention while minimising the subject's surroundings.
Ask about Metal Prints and get answer in email.
Question and answer about Metal Prints
Q: I do astrophotography, can metal prints capture the dynamic range. Do you offer a 100% refund if not satisfied.Do you post to Shetland islands in ScotlandLooking forward to your reply
A: Greetings! Thanks for getting in touch with us and for choosing Canvas Champ. Yes We have a 100% love it guarantee , so in a rare situation if you do not like the prints we will issue a reprint or a refund for your purchase. Please note that for international shipping there is a flat charge of US$36.98 if you want to ship to scotland. Please let us know if we can help you further. Kind Regards, Sam, Canvas Champ.
Is this question useful?
Yes
No
Q: I purchased a groupon, and I am trying to figure out how to get the image printed directly on the aluminum without the white base (so the grain of the aluminum shows through the image and adds depth), as shown in the groupon images (https://www.groupon.com/deals/gg-custom-metal-prints).
A: Hello there, Thanks for reaching out to us. There is an option in the metal print while placing the order where you can select the kind of aluminum metal. Please email us your further queries at cs@canvaschamp.co.uk Thanks
Is this question useful?
Yes
No
Q: I wanted to know if you had the option to print one picture split on 3 pieces of metal? Total width of 50" x whatever depth to keep the ratio (so my picture doesn't look stretched out).
A: Yes, we sure can do a 3 panel split of a picture on metal, acrylic and canvas prints. Please send us the image on cs@canvaschamp.co.uk and our design team will suggest you a size suitable to the image and ratio.
Is this question useful?
Yes
No
Q: Can I Use a metal print on table top?
A: We usually provide wall mounting kits along with a metal print but we can also have an option of a wooden easel back for placing it on a table or any surface.
Is this question useful?
Yes
No
Q: What is the minimum and maximum size of a metal print that I can Order?
A: Any size between 8"x 8" to 48" x 60" in any combination, for bigger sizes please contact at sales@canvaschamp.co.uk.
Is this question useful?
Yes
No
Q: Can I place it in a bathroom or humid areas?
A: Yes you can, as it's an aluminium sheet it won't affect.
Is this question useful?
Yes
No
Q: What is the thickness, after adding a designer frame to a metal print?
A: It's around 0.75" – 1.5" depending on the size of the print.
Is this question useful?
Yes
No
Q: Can I use the metal printst for outdoors?
A: Yes, but not for a longer period if it is under direct sunlight.
Is this question useful?
Yes
No
Q: What is the thickness of a metal print?
A: We use 3 mm – 6 mm ( depending on the size ) of thickness for metal prints. It is manufactured to last and should hold the colors and textures for a long time.
Is this question useful?
Yes
No
Q: What technology is incorporated in making a metal print
A: Metal prints are photo prints installed on an aluminium block . They give a very contemporary look to any wall. Favorite among prints used for offices and conference rooms.
Is this question useful?
Yes
No
Frameworks of a Metallic Print
View metal photo prints with an artistic mind
Durable

Waterproof

Frameless

UV Resistant

Mystifying
Start Order
Metal Prints Produced With Pride
Satisfied guarantees on quality and colour all across the globe
SURFACE OPTIONS
A white surface is offered on metallic prints that help you enhance the brightness of your photos. This, in result, creates more depth, more contrast and sublime colour saturation. From portraits to candids, the white surface is The Option that will deliver you a majestic metal print for your room.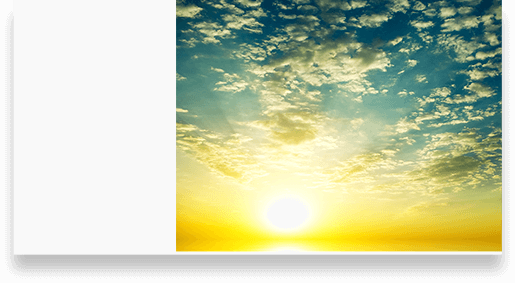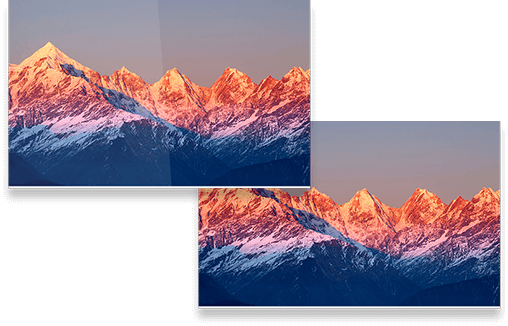 GLOSSY FINISH
A glossy coat will make your metal prints the start of your living space. With a lustrous white surface, it is a top choice of photographers for nature shots or fun outdoor shots which vehemently show vibrant colours.
Start Order