Metal Prints
Decor your Home with Beautiful Aluminium photo prints
60% Off Metal Prints | Promo Applied!
Today's special:
EXTRA 15% OFF
| Use code:
MET15
No risk. 100% guaranteed.
Memories Look Better on Metal Prints
Metal photo prints have their own little league of best qualities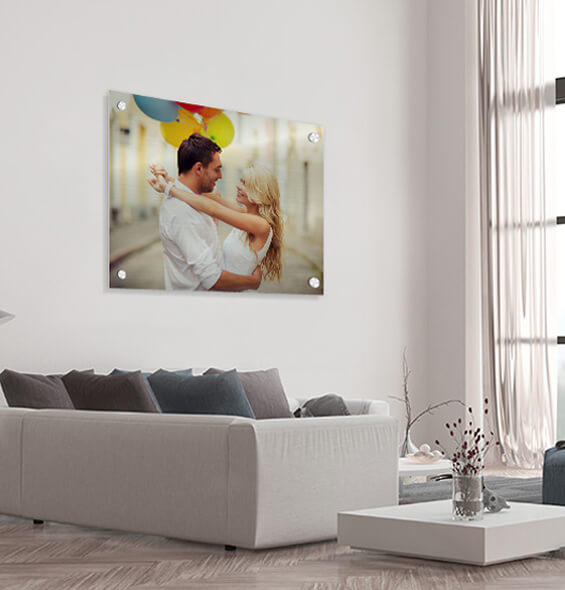 Why Aluminium photo prints is worth to buy?
High-quality images printed on metal using high-tech technology
A budget-friendly option to display your pictures
Available in greyscale, sepia, or original
Available in a glossy finish
Several hanging options
High-Quality material used to prevent the image from fading or yellowing
Crisp details and cleaner edges
Eye-popping colours and enhanced depth
Available in frameless and frame
Does not require surface protection
Will not sustain damage from adhesives or tape
Stain, water, and scratch-resistant
Custom metal prints with Different Filter Options
We know you don't wish to put in efforts in going out. Well, with us bringing you everything online, you don't even have to think of getting up from your sofa even.You can now customise your metal photo prints with us directly online and apply filters to your photos!
Original Effect

Sepia

Greyscale
How to Frame Metal Prints?
You can either enclose your images in frames or free them from their confines. You can choose between the framed and frameless option. Frameless pictures look lovely in a modern setting whereas framed prints allow you to mix and match with the decor of a room.
Black and Brown Frame

Brown and Golden Frame

Front Mount for without Frame Option
FRAMEWORKS OF A METALLIC PRINT
View metal photo prints with an artistic mind
 

Durable

 

Waterproof

 

Frameless

 

UV Resistant

 

Mystifying
Aluminium prints with Two Surface Options
What is the Difference Between White material and Glossy material?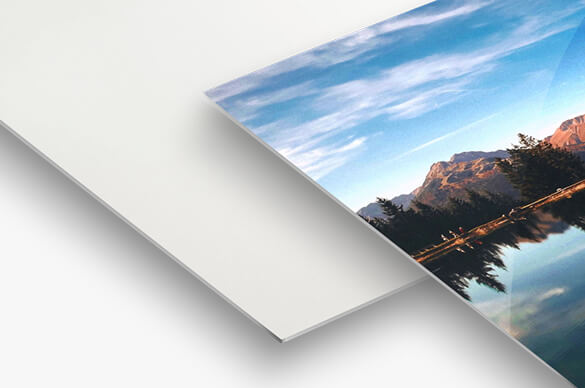 White Surface
A white surface is offered on metallic prints that help you enhance the brightness of your photos. This, in result, creates more depth, more contrast and sublime colour saturation. From portraits to candids, the white surface is The Option that will deliver you a majestic metal print for your room.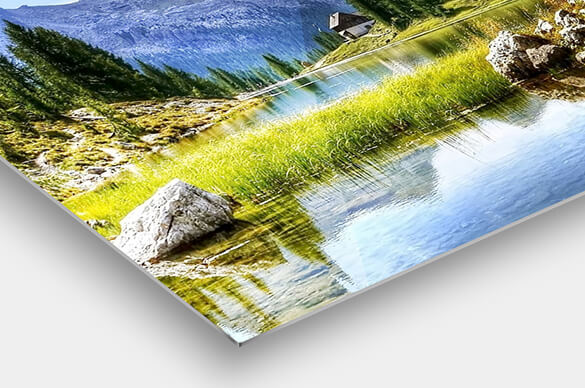 Glossy Finish
A glossy coat will make your metal prints the start of your living space. With a lustrous white surface, it is a top choice of photographers for nature shots or fun outdoor shots which vehemently show vibrant colours.