Easter Celebrations in the UK!
In the United Kingdom, Easter is a major Christian event like any other event. There are many interesting customs and rituals to follow.
Easter happens on a different day in England. It happens to be on the first Sunday after the first full moon succeeding the first day of spring in the Northern Hemisphere. This implies Easter can fall on any Sunday between March 22nd and April 25th. Easter is also the end of Lent, which is the forty days before it, a time of fasting for Christians by constraining to eat meat, usually celebrated among family and friends.
Maundy Thursday, likewise known as Holy Thursday, is the Thursday before Easter. Christians here remember it as the day of Jesus Christ's Last Supper. Good Friday, and the Monday after Easter Sunday are bank holidays in the UK. Good Friday is held as a day of mourning in church. Also, the schools are generally closed for two weeks over Easter in the UK.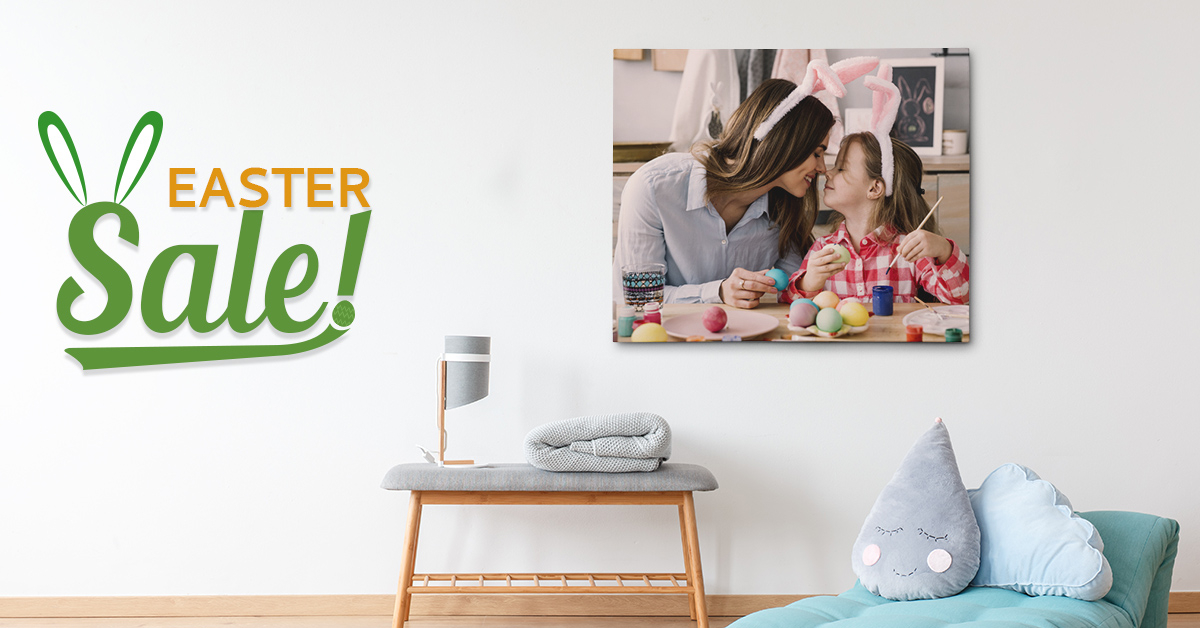 Easter is essential for the chocolate industry too. Many people celebrate Easter Sunday by exchanging eggs; the kids have fun "hunting" eggs hidden around the house and yards. Children believe that the Easter bunny or rabbit comes to their home or garden to hide them. A Simnel cake is also eaten at Easter which is a fruit cake with a thin layer of marzipan on top, and very delicious. Let's check out other traditions that follow up Easter celebrations in the UK:
1. Hot cross bun
A hot cross bun is traditionally eaten during Easter. It is a piece of the spiced bun containing raisins and a cross on the top of it. English people toast the bread and then spread butter on it to devour. It is delicious and sweet to taste. You can find these at most supermarkets in the UK throughout the year, so why not try it?
2. Easter Eggs and The Easter Bunny
Easter eggs are a favourite item during Easter, especially for children. They are made of chocolate that is often given out and eaten. Children are made to believe that the Easter Bunny brings along chocolate eggs for them. Usually, a game is conducted in the name of Easter Hunt, where children hunt for chocolate eggs in their garden and collect in a small bag to eat later.
3. Easter Flowers
Also, there is a tradition of some people buying very colourful flowers to decorate their homes. These flowers are reflected 'Easter flowers'. Lots of Churches around the UK even hold flower festivals where they display lots of Spring flowers.
4. Painting Eggs
The decorating of eggs is also a common activity during Easter. Usually, chicken eggs are hard-boiled, dyed or painted to mark Easter beginnings. They used in Easter egg hunts along with Easter chocolate eggs. The eggs look so colourful, fantastic and magical. They add a sense of fun to this springtime holiday.
5. Good Friday
This is the Friday before Easter Sunday in which Jesus Christ is revived in Christian Churches of the UK. It is traditionally a day of fasting and very religious.
6. Morris Dancing
Many communities in the UK have Easter performances of Morris dancing, a traditional folk dance recording back to the Middle Ages. Men dress up, wear hats and bells around their ankles, wave ribbons while dancing through the streets. It's believed that the dances drive the spirits of winter away and bring good luck.
7. Egg Jarping
Another famous Easter tradition is egg jarping. Two players smash hard-boiled eggs together, and whoever has the egg that's still intact is the winner. This game is played with certain specific rules of course, but it is as fun as it gets.
Although, you might think that we celebrate Easter just the way everyone over the world does. But that's not the case.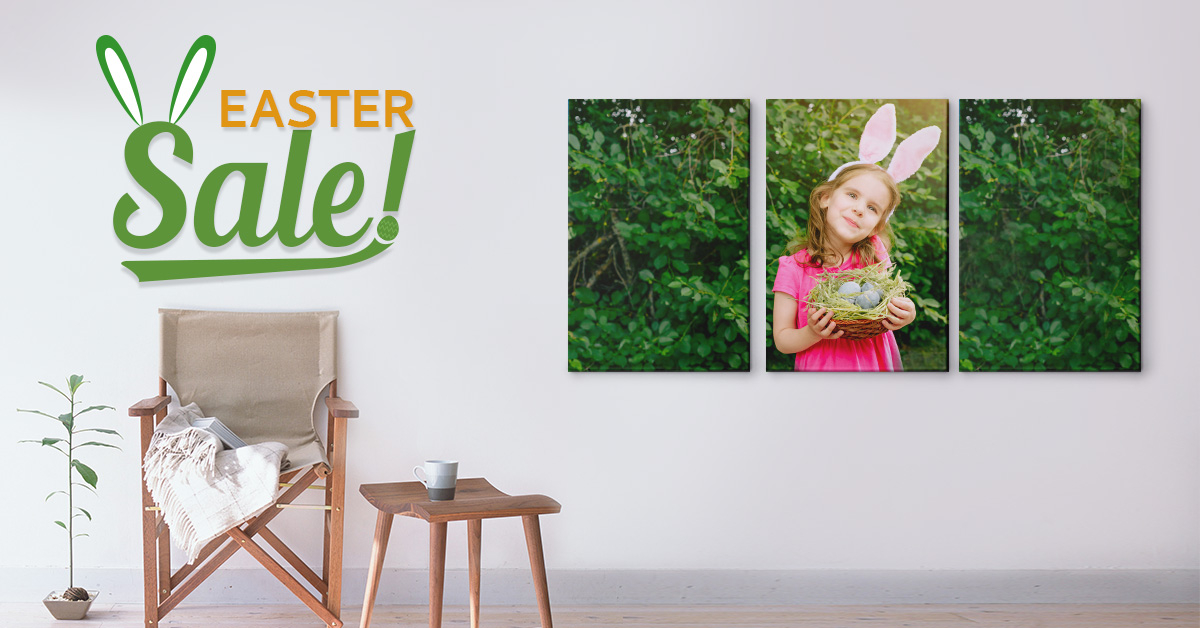 Sure the traditions are all fun and festive but why not try aside from the apparent chocolate eggs and flowers, in gifting a beautifully personalised present from CanvasChamp?
Our team has compiled a little gift inspiration for you for this Easter…take your best pick from the selection below and start getting creative or visit the website for more easter personalised products- like maybe a canvas print- or anything that you can think of!
1) Kids love those chocolate eggs too much. Do you too? Of course, you do. We also do! What better present for an Easter egg-a-holic than their very own personalised canvas print of it! Capture a fantastic picture of the kid's triumphant over their Easter hunt and make a massive canvas of it for their bedrooms! Everyone loves their favourite photos to take centre stage in their house. Why not create one of the canvas prints, which will make their special memories look even more gorgeous in their rooms?
2) Framed photo prints perfect for the dining area! You will love some cute photo prints, which can be personalised with your very own photos or designs. Make it a rather excellent present, and you're sure to get invited back. To know more about framed photo prints, just visit Canvaschamp.
3) Who isn't a supporter of the "Keep Calm And it's…" message? With fun custom poster prints that you can spread in your backyard where you have the Easter hunt to start, you sure will pump some crazy frenzy on kids and parents to enjoy the Easter hunt. Want one of your own?
Visit our website for some fantastic ideas of custom poster prints. We have our very own design tool on our site to help you edit your poster prints the way you desire!
We hope you've enjoyed having a glimpse at our Easter personalised gift ideas. If you'd like giving it a go, we'd love to see your final design getting printed by us. Contact us or visit our CanvasChamp website for more personalised products to get your Easter going! Have a wonderful and a happy Easter!