Tips for Ordering Poster Prints Online
Have you ever wondered if you can do poster printing yourself? The answer is a big YES! Of course, you can. All you have got to do is find the right website online, design it yourself and check out from the cart!
The Fun Thing with Poster Printing
The fun thing about poster printing is that you can make your very own at the comfort of your home. You need a good internet connection and posters can become great gifts as well as wall décor in your space. You can lay out a creative concept and make it into your very own masterpiece.
You might be surprised to learn that it is rather easy to order personalised poster prints from an online printing company. There can be several advantages for you in opting to have items printed with an online website rather than one in your local area. Give some thought to how online printing works.
Online Printing Made Simple
It is easy to have custom poster prints made and sent to you by using an online printing company. You will need to send an email or upload images on the website with your basic design ideas for the poster. The company will be able to provide you with a quote for the job. If you decide to order posters, you will simply have to follow payment instructions from that particular website.
Advantages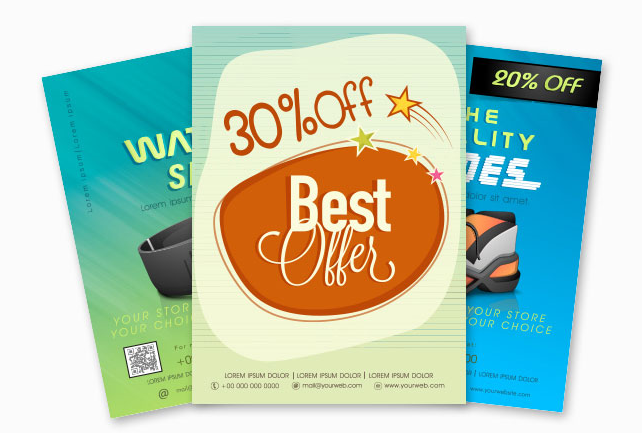 Sometimes you can save a little money with online poster printing. Most online printing companies have lower overhead costs than offline companies. They can, therefore, pass on some savings to you when you order products. Many online printing services also offer you the ability to save money if you need bulk orders as opposed to the times when you need to place smaller orders.
Online Printing Steps
Upload Designs: The website will need to see your designs. Some companies have a system where you can upload your designs directly to the site. This makes the process fast and easy. Some companies will request that you email designs to them instead of having an uploading process. CanvasChamp is one of those who has an online state-of-the-art designing tool where you can upload images from any device and location.
Design stage: This is the point where you create a design for your poster. You determine the layout as well as the colours that will be used. During the design process, you will decide what graphics and text will be on the posters.
Place an order: Once you have your design ready, you can place your order. A reputable company will have a smooth ordering process that is explained well on the website. The same will be valid for the payment process when you pay for your order.
Payment: You will need to pay for your order. Most companies will make you pay before they begin working on your products. You will need to place the order using one of the payment methods accepted by the printing company of your choice. Many companies offer the ability for you to pay with PayPal.
Delivery of Products: After you have completed all other steps to order your printed materials, it will be time to wait for your order to arrive. Some printing companies will allow you to select from various delivery options during the ordering process. You can usually put a speedy delivery in if you are willing to pay the extra cash and need something quickly.
It is not difficult at all to benefit from poster printing services. The process of receiving posters, flyers and other materials from an online printer is rather easy.
All these fun facts on the poster should be helpful enough if you aim to get to know more about it. It is fun, indeed, and it can be one of your source of gifting to your friends and family. So go ahead, learn more about it, and enjoy poster printing to the most full now!