Keep a New Look of your Furniture with Custom Photo Coasters..
Furniture adds value to your home and they need to be taken care of the best way you can. But sometimes, it is difficult to protect it from the unwanted scratches or the stains caused mainly due to the pets, kids or the guests. The best way to give your furniture a beauty as well as protection is to adorn it with photo coasters. Let us share with you some of the most intuitive ways to keep your furniture looking completely new with multiple photo coasters options with the prime two fold benefits:
It is durable and stubborn enough to protect your furniture for a long time.
You can make it highly personalised with the texts, logos or photos of your choice.
Here are some of the best modes to give your furniture beauty as well as protection:
1. Personalised & Custom photo coasters: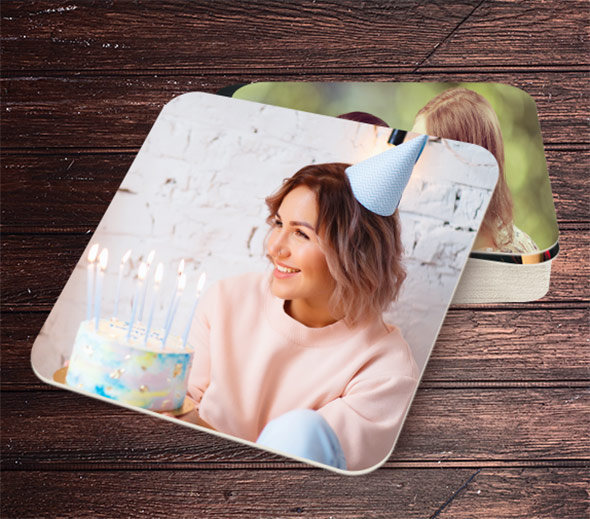 Now you can personalize and customize the photo coasters the way you desire. Canvas Champs has their smart design tool with a wider range of designs and background options. This enables you to make your photo coasters more attractive and personalised. Moreover, you can also share the photos with the help of your Smartphone on different social media platforms and let the world know about the artiste in you. It is a fine blend of sturdiness and beauty. The highly durable photo coasters are available in 4 X 4 inch square shaped 1.25" thick coaster which you can customize according to your choice.
2. Cork Coasters: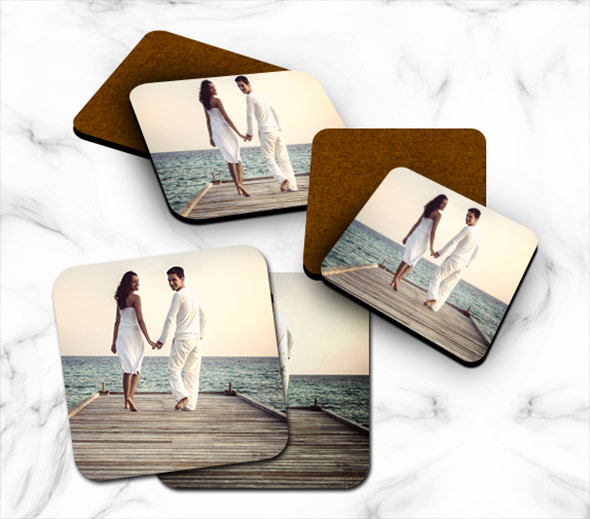 Another innovative option is to create a cork photo coaster. The photo coasters with cork-back are highly recommendable for the protection of your furniture as spill and water resistant photo coaster safeguards the images and keep them looking new for years and the cork-back protects your furniture from scratches or stains due to spilling or sliding something on it. Besides, you can add the most favourite snaps of your choice to make your furniture more elegant.
3. Personalised Text on Coasters: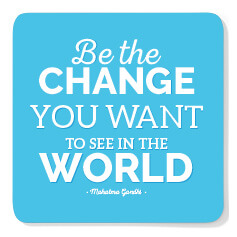 Personalised texts give voice to the sentiments in your heart. A photo coaster with some text conveying some message or saying something about your inner feeling turns out to be a value addition to your furniture. You can add a personal text message or poetry or a phrase that voice the feelings in your heart.
4. Collage Photo Coasters:
The moments spent with our family and friends always remain precious. You can also compile such beautiful moments together in a collage photo coaster. There are hundreds of designs and layouts from which you can choose to create unique collage photo coasters. Compile the best moments of your life in a collage photo form be it a special event, day, holiday, or some celebration to remember life-time.
5. Freedom to design a photo coaster of your choice: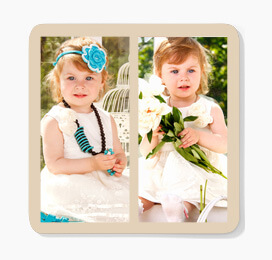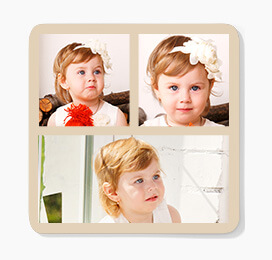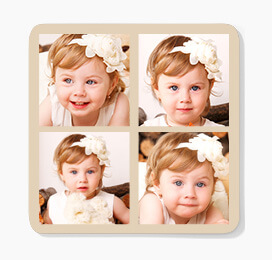 The experienced team of experts at Canvas Champs have designed an online tool especially to assist their clients across the globe to design the photo coasters at ease with various design and layout options. The process of creating photo coasters needs only a few clicks and then to customize it the way you wish it to be! The options available with you are:
One photo- Where there will be only one image or photo of your choice.
Two Photos- This is the layout option for you when you wish to dedicate it to someone you love.
Three Photos- This option is for expressing your sentiments for the people closer to your heart in a unique way.
Four Photos- In this option; you can compile the memories of your life or some unforgettable moments.
6. Photo coaster is a multi-purpose product: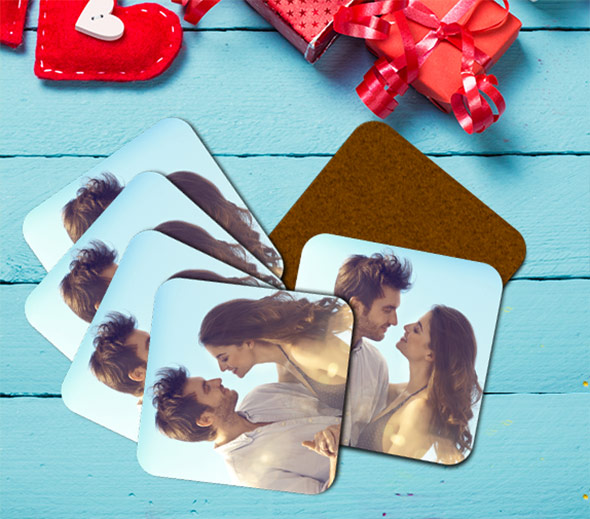 Photo coaster can be availed for various purposes from our pre-defined packs according to your requirement. For example, you can gift it to someone you admire and love the most in your life or it would be a better gift idea for your colleagues at your work place or a gift to your business relations or even to the employees of your organization or to your business partners with your business logo.