Difference Between Metal Prints & Acrylic Prints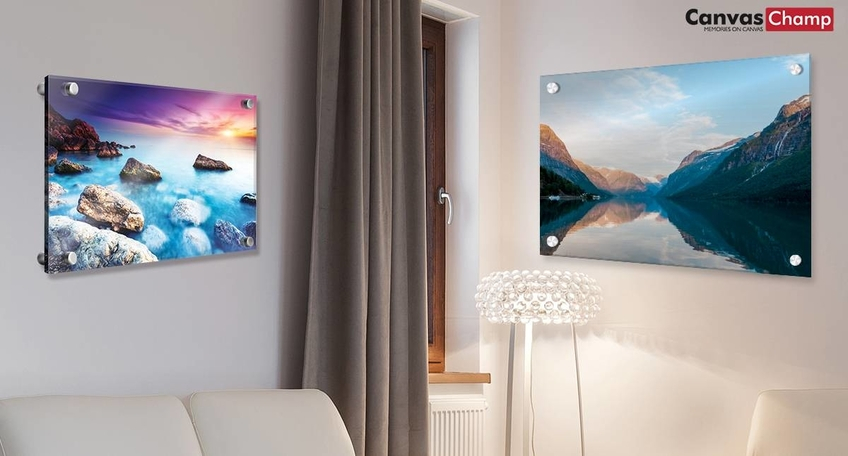 Redecorating your space can be an enjoyable process as it allows you to express your personality, style and creativity. With so many mediums available for home decor, the decision-making at times can become overwhelming.
CanvasChamp Uk has several products that allow you to transform your best family photos into custom and affordable wall décor. Here, we'll help you understand the differences between our acrylic prints and metal prints.
Metal Prints: What You Need to Know
Getting photos printed on metal is not that much involving as uploading your pictures on the online store from where you want to print.
How Metal Prints are Made
Many online stores have either of the two production options: apply inks directly on the metal or infuse inks into the metal with pressure and heat.
In the case of the former, the ink is simply printed onto a metal surface, as if the aluminium sheet was brushed, which gives the image an aesthetic look. Although this method doesn't produce metal prints that are waterproof or scratchproof, the photos will still look amazing.
For a more long-lasting effect, choose for an infused printing process. By soaking inks into the metal itself, you get a waterproof image that is highly scratchproof. The image quality is also high-definition, which gives your photos an added sharpness of detailing of your photos.
Acrylic Prints: What You Need to Know
Just like with metal prints, photos on acrylic come in a durable condition and delivers high-quality when it comes to printing photos with subjects.
How Acrylic Prints are Made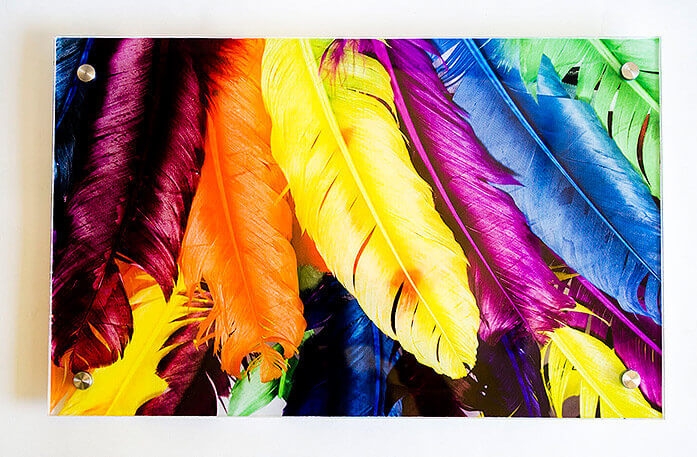 Although there are many ways to print on acrylic, the best stores in the UK use a method by which the image is printed first on a photo paper and then mounted to the acrylic. This face-mounted acrylic ends up giving insane depth to your photos with unusual high-definition appearance showcasing incredible resolution.
Some companies print the image directly on the acrylic glass sheet, but that produces an equally stunning artwork, but detailing and sharpness is reduced faintly. So if acrylic is going to be your medium, then we suggest you choose your online store wisely.
Metal and Acrylic Prints - Which Store Should You Choose?
We can benefit today from a variety of printing options depending upon our budget and requirements these days. But unfortunately, many of the stores simply are not up to a certain level of quality deliverance and offer photo products that fall flat and not bring your images to life.
But that is not the case with CanvasChamp. The craftsmanship that we put in our products is second to none. The prints that you make from us will stay vivid, detailed and bright for years to come. Also, you can find many options for hardware, frames, custom sizes, and finishes to complete your prints with and build some solid art pieces with it.
So, now since you know the difference and how the acrylic prints and the metal prints are made, how about you give a chance to some of your best-picked memories to be showcased in it? Visit our website today and check out the amazingly affordable price tags we have for you to help you decorate your home!