Mother's Day Photo Gifts Every Mom Will Adore
Check out our collection of Mother's Day photo gift ideas and easily find the perfect gift for your Mom. From canvas prints to coasters to cushions, these unique items make for Mother's Day filled with love and indulgence.
1. Personal Canvas Prints
Make your very own canvas print as wall art for your mother's special day with a favourite family photo. Include an electrifying quote from one of her favourite movies, books or songs. She'll love fixing this in her living room, bedroom or some other special place in the house.
2. Styling Outdoors
Spice up your mother's home deck or patio with photo cushions that match her home decor. Choose a family photo from a travel trip or summer celebration to bring some extra fun to her spring and summer days.
3. Sweet n Slow Sips
Give your mother a gift she can use every day- a photo mug. She can start her day reminiscing favourite family moments- like a spring break vacation or snowshoeing excursion. Even on her busiest days, she'll have a moment to relax while she sips her favourite drink.
4. Photo Coasters
Literature-loving moms will get a kick out of these hand-made coasters from us. Make a word array with her favourite things like lattes or tea, or go more sentimental with words about love, life and family.
5. Art From The Heart
Customise a framed print and add a photo of you and your Mom—or one of the whole family. With a quote, inspirational message or favourite song lyric, your mother will love displaying the frame in her office or at home.
6. Family Recipe Collection
Collect the best food recipes from family and friends or print on your cooking know-how. Gift your mom an easy-to-use recipe photo book. Using our easy instructions on the website design tool, include a range of recipes that your family traditions have been following, or narrow it down to a category like soups, veggie entrées or desserts.
7. Silhouette Art
Create shadows of your mother's future- silhouettes of children or grandchildren and frame them in hexagon canvas prints. Best thing to blow your mother's mind away with. Your mother will have new home decor and an easy way to think of you. From small to large silhouettes, mothers will always know who is who and will find a special place at home to hang these.
8. Acrylic Love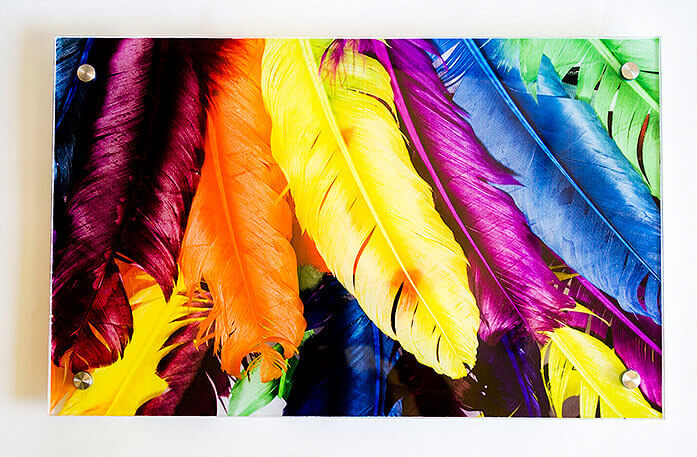 Remind busy working moms that they are loved and cared for. With an acrylic print in her home or office space, she'll always think of peace and bliss, no matter how hectic her desk is. Pick photos that will bring a smile to her face, like those from a holiday celebration or family camping trip. Acrylic prints will remind her about how delicate and fragile memories are but yet so tight to get away from them.
9. Glass Magnets
Spruce up your mom's fridge by personalising your very own magnets. Include photos, favourite phrases and bright colours. She will smile at these every time she hangs a picture or postcard on the refrigerator.
10. Metal Prints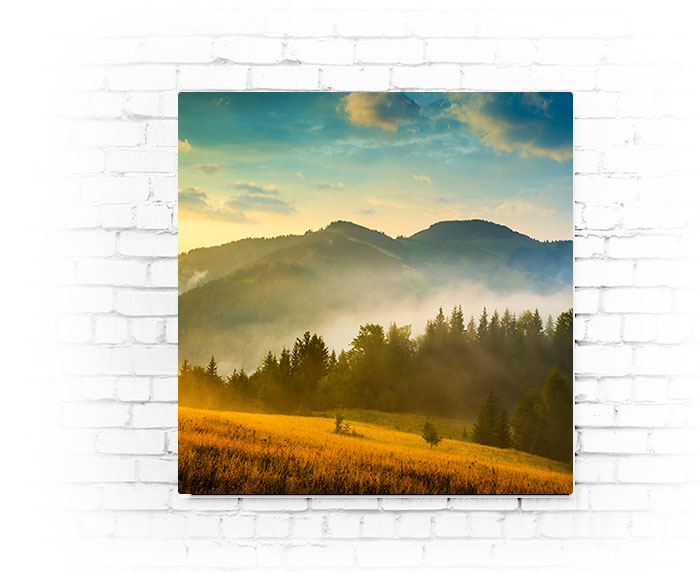 Make her bathroom or porch more interesting with metal prints that will stand the test of time just like she has for her family all these years. Gift her a metal print with a photo of her most graceful pose or a natural portrait of her to remind that this print is as durable as her love, hope and determination are.
These ideas are sure to make your mother overjoy but to know even more such smart and heartwarming products you can visit our website CanvasChamp. Explore even more unique products as these above and make the Mother's day more special.