Scene the Room with Split Canvas Prints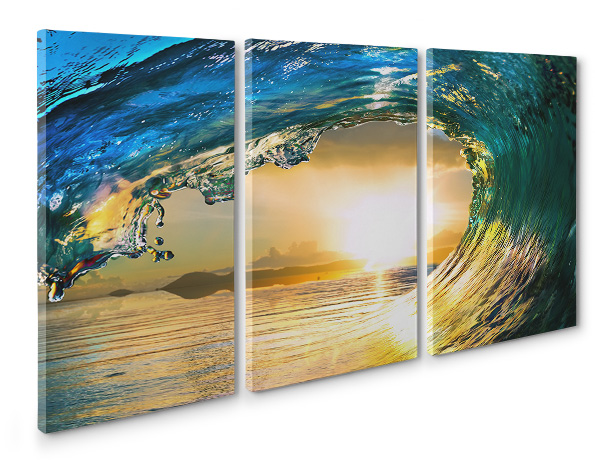 For an affordable to adorn an entire wall, you can try out a new concept called Split Canvas Prints. They are unique and can completely transform a whole empty wall into a wall of art. Our multi-panel canvas prints are a robust design approach compared to the classic canvas photo.
This form of photo mounting is not only striking and eye-catching but will also add a touch of character to your room. It's a great way to let your creativity out and experiment with split canvas prints of different sizes, shapes, and designs. Since we at CanvasChamp encourage homemakers and decorators to explore their creativity, we have a few tricks and terms to help you know about split canvas prints. So when you come to order one of these, you'll be an expert on them.
What exactly are split canvas prints?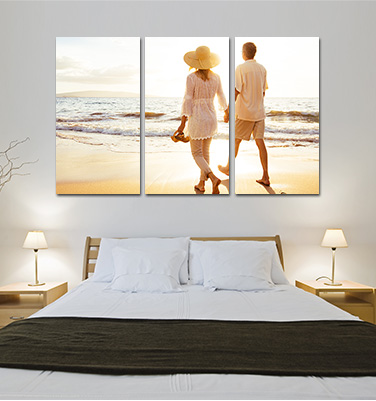 Multi-panel canvas printing is also known as panel printing and is a straightforward concept to understand. Instead of one large piece of canvas, you divide your image or idea into several smaller sections. We say the word concept, as your split doesn't start as one canvas, but instead gets divided into smaller parts. It's more crafty and artistic than it sounds. It begins with what size and shape panels you require and then the print is transferred on each section. It ultimately leaves you with a significant impact, flexible arrangements, and outstanding presentation.
How do Split Canvas Prints form?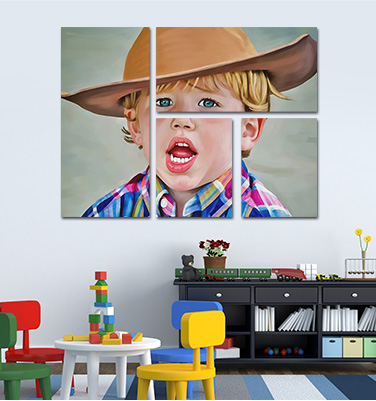 Split canvases form by transferring your image onto various shapes that makes one complete photo. At CanvasChamp, we offer two types of split canvas prints: diptych and triptych canvas. A diptych is where you're able to split your photo into two panels and triptych means you're ready to break your canvas into three groups. Not only that we also have 4-piece, 5-piece and a 7-piece panel canvas to go with any photo you have.
What do you use split canvases for?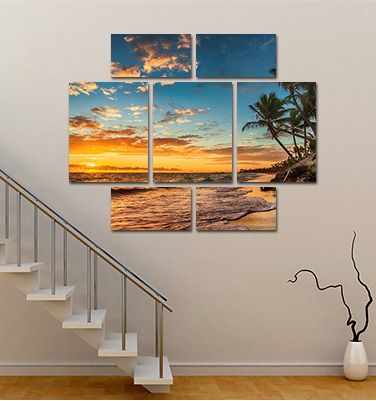 Split canvas prints can be arranged expertly in several rooms in your home or even at your office. Some instances include:
– Panoramas: These types of images, whether they're of a special occasion or your holiday trip are great for split canvas prints. Mainly because they're not a large but an extended photo which makes them a good try for a split canvas. Taking a special memory and splitting it into smaller pieces to mount them together will achieve a real impression, as well as create an amusing factor.
– If you want to get even more creative, why not try taking a subject from different angles using different frames rather than a panorama. You could also use our advised editing website tool to change each image into a different colour, which will result in various shots of one image. This will certainly capture attention from everyone who passes it.
Adorn the walls of your office space with split canvas prints, do check out our canvas ideas for the corporate offices to give you a little inspiration.
Choose CanvasChamp when you want a photo on canvas. We turn your digital images into canvas prints within 24 hours. When you want a quality print, low price, and quick turnaround time we're one of the best places to shop. A vital picture on canvas is a great gift for events like mother's day, father's day, Christmas, anniversary or wedding gift.