Turn Memories or Work into Photo Magnets
Photo magnets are an accessible and fun way of displaying new clicked photos. People can use them to decorate their tiny spaces available at homes and offices. With digital printing technology in demand and cheaply available, it is possible now to obtain them customised with a full-colour photo printed on them.
The persons who matter to you the most get to stay in front of your eyes in the form of a picture magnet. If you wish to stay in front of their eyes always then remind them how special you are to each other with photo magnets. Put it on an office desk or mount it on the door of your refrigerator.
Magnetic photos are standard pieces of a magnet with beautiful photographs on them. Quality of these photos is defined by their sharp, permanent colours and smooth laminated finish. Photo magnets can be used for a lot of different occasions.
Using Magnetic Picture Frames for Different Purposes
Home decor: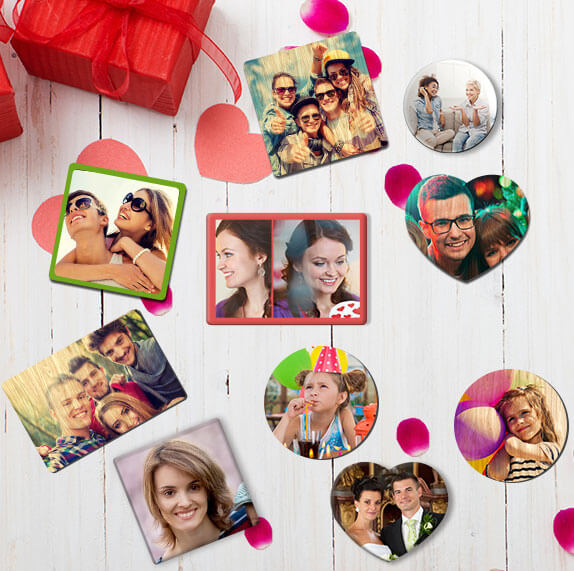 Innovative arrangement of magnetic picture frames can cheer up the empty corners of a house. Although a fridge is the most common place for photo magnets, still one can even stick them on cabinets, metallic doors, kids' lockers and other iron fittings. Custom photo magnets are an inexpensive way of enhancing a home's tasteful appeal.
Business magnet: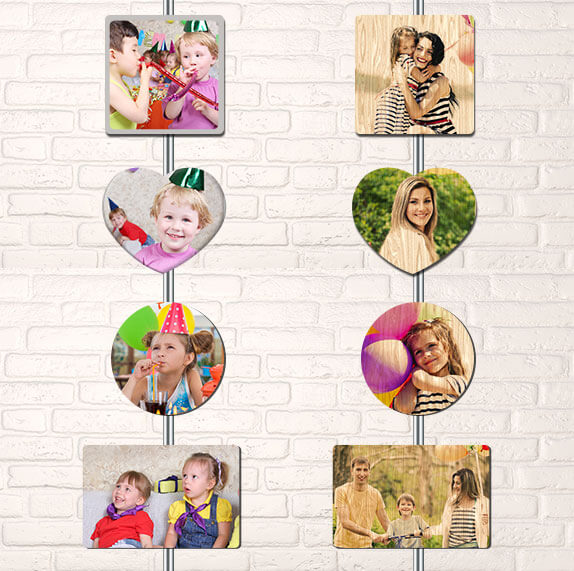 Businesses use magnetic photos for promotional purposes. Generally, photo magnets for business can comprise of a product or message display with company name or logo. A customised business photo magnet can be practised for direct and indirect pitching, as per the publicity campaign of a business. You can have magnets of specific shapes, colour themes, photographs and messages to suit your marketing strategy.
Business enterprises can gift these custom photo magnets to their clients to enhance their product recall power and as rewards to customers. This marketing strategy will help reinforce brand identity and foster consumer loyalty.
Car magnets: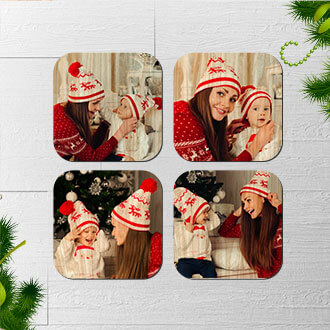 Style your car with beautiful car magnets, used as car body graphics. Small picture magnets can be used for car interiors. These can be used on business vehicles as well, for advertising purposes.
Holiday magnets: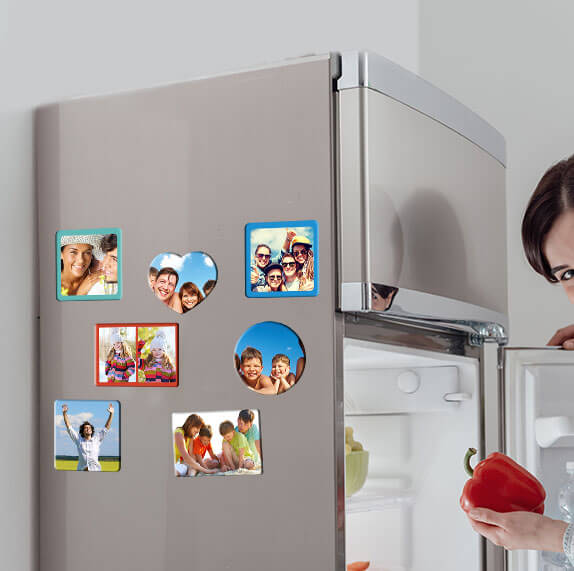 Translate bright images of your holidays into magnet photos. You can stick them on refrigerators or cabinets to revive those memories more often.
Save the Date magnet:
Remember essential dates such as wedding ceremonies, birthdays and anniversaries with 'save the date' custom photo magnets. Instead of regular invitation cards, you can use these magnets to formal announcements, such as a wedding or engagement.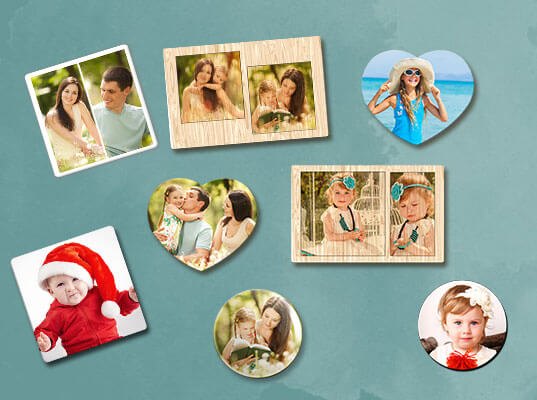 Magnet pictures pop out right in front of you – literally gazing in your face – whenever you open the refrigerator door. But, they have an added benefit- they can be used as holders because they pin up material to the metallic door. Use these to hold up essential lists like grocery and to-do lists, recipes, dates and so on to keep track of the vital stuff daily.
Photo magnets allow anyone to decorate their surroundings in a personalised way. It is a beautiful way to make memories live longer in the corners of the house. CanvasChamp specialises in acrylic, metallic and wooden photo magnets. We maintain an extensive design inventory and utilise high-quality digital printing to prepare customised photo magnets. We provide shapes like heart, square, round and rectangle with any size you wish for the same.