Boxing Day Special Exclusive from CanvasChamp UK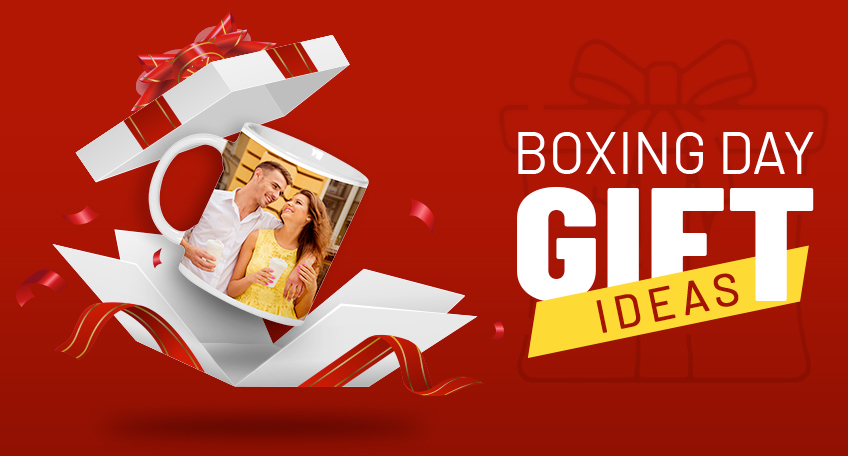 Christmas will come and go sooner than you can think no matter; however much you want to enjoy this particular time of the year. I don't mean to bog you down, but the only good thing about December is the ongoing sales you get everywhere. From Halloween to Christmas, it is literally the happiest times of the year as you can get anything you want for yourself or your family at the best bargains. Boxing Day as well usually has the best sales as it is post-Christmas and the stores want to keep the rush going for a little bit more time before they see empty isles again for the whole year.
Many online stores also give away fantastic discounts on Boxing Day. While you might be chilling with your friends and family, sporting horse racing or a soccer game somewhere, you might not have thought that you can buy some more gifts for your friends and family on this day too. CanvasChamp UK is also going to keep a mega sale on Boxing Day in the name of the tradition that the day carries. Order boxes to give them to people you care about and that too, with valuable items inside that, come at an affordable price!
Check out some of our popular gifting items that you can order to honour the Boxing Day:
1. Framed prints: With FLAT 20% OFF on framed prints, you can take advantage of this offer to finally frame your wedding photos! Make some space for the most special memories to create an art gallery in the living room, staircase or even your own bedroom with the help of custom framed prints from us.
2. Metal prints: Nothing can make your home look better with a stunning family portrait on metal prints as a focal point. You can make your home feel homier by putting up a family photo right on the wall that connects the dining room and the living room because that's the place that is usually empty. Metal prints are already at 60% discount, but for Boxing Day we are giving away EXTRA 15% on it through a coupon code!
3. Acrylic prints: The best way to make your memories look vivid is by printing them on acrylic prints. We have a FLAT 10% off via coupon code through which you can customise one of your favourite photos on acrylic photo prints and make a dull white wall look stunning and attractive for the New Year.
4. Photo prints: Pretty you will have a good Christmas already because there isn't any time where a family doesn't unite and take some fantastic pictures. You can print out these pictures to create a photo wall by printing your favourite images on photo prints starting at 9 cents! That's true! CanvasChamp UK is offering you to convert all your good time to photo prints in just 9 cents per copy so make the most of it this Boxing Day with this!
5.Wood prints: If white is not your colour during the Christmas time then, believe me, warm wood definitely is! Usually, people get their photos printed on photo papers that are white. Still, CanvasChamp has a new, completely different option that takes your home decor to a new level of displaying your photos. Printing photos directly on wood had never been possible before like it is now! So try out printing your colourful photos on wood prints and see what a unique warm feeling the memories will now give to you.
Jingle bells, jingle bells, jingle all the...what? Christmas is going to be over already!? We know you don't want to let the spirit of Christmas go away, but you can make it stay forever on your personalised photo mug! Design your Christmas mug on the Boxing Day with FLAT 10%OFF on the photo mugs from us to keep the spirit running for a little longer while.