Top 10 Creative Ways to Say Thank You
Sometimes, it becomes difficult to decide how you will be able to express your thankfulness in a different way to some who occupies a special place in your heart. Hence you should select something that remains always closer to them and remember you and your gift for a longer period of time.
Life is all about the way we maintain and stay with the people who have stood by us when we truly needed them to stay! And a mere wordy thank you is not just enough to express the feeling of gratitude towards them. Here we are to share with you some innovative way to convey a big "Thank You" in a right way.
Thank someone you love a framed photo:
This is a very first unique way to thank someone you love and close to your heart. Choose a photo from your photo collection and get it on elegant canvas prints. The memorable moments on the canvas photo frames will turn out to be highly creative and unique and last longer. The events like a special achievement, getting a master degree, or a holiday you have spent with them, select a photo from any of the memories and get them on the canvas print.
Wood Prints always exhibit your sentiments:
To convey a Thank You with your deep sentiments, you need to send something that has direct contextual relation with your photo memories wood prints are the perfect choice for saying thank you in a creative way. A wood print with some touchy lyrics with a favourite photo of is enough to bring a curve of a smile on his/her face.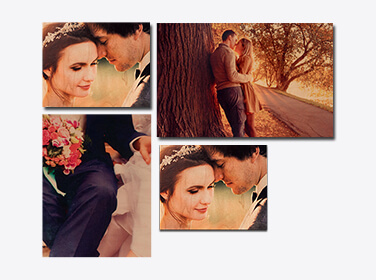 Photo Mug with touchy moments:
This will also turn out to be quite a unique way to say a Thank You to someone closer to your heart. The very first sip from the photo mug would definitely remind him/her your presence and the time you have spent together.
Photo Pillows
Maybe, it will be a unique way to say Thank you with surprise as your beloved ones could hardly imagine receiving a gift of photo pillows. You simply have to select two favourite photos of your beloved one to get the photos printed on the cushion. Moreover, these pillows will be the best fit for a sofa or armchair or at any place of your home.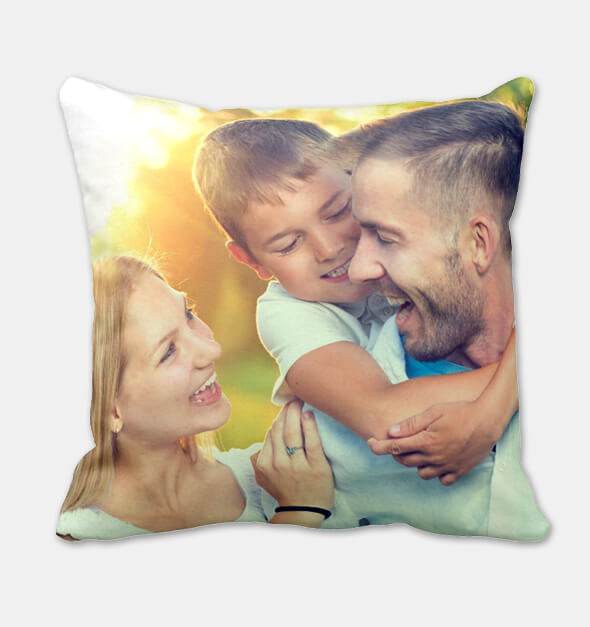 Photo Book:
When you wish to compile different events of your life and give an out of the box way to thank someone, photo book will be the perfect selection. You can create a custom photo book in different sizes from 4X4" to 12X8" that too on the glossy, semi-glossy or matte finish with vibrant colour and engaging layout.
Hexagon Canvas Prints:
It will also turn out to be unique to decorate a canvas print with the events occurred at different points in time. What you need to do is just to collage the photos together on a hexagonally shaped canvas. These are the moments reminding those whom you wish to say thank you in a very decent way. The photos of your sweet memories will be blended with honeycomb shaped canvas prints with many different photos you choose.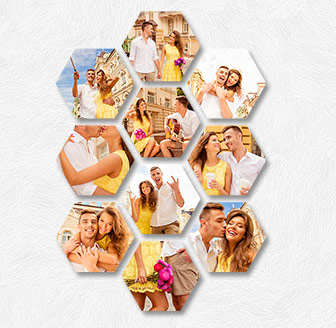 Lyrics On Canvas:
This creative canvas print will make it special for someone you wish to say thank you in a unique way. It is very simple to give voice to your feeling of gratitude in a different way. Just choose a photo and a beautiful piece of lyrics of the choice of the person whom you wish to say a thank you differently. That's it. But the verse will have a deeper impact and will be remembered for a quite longer period of time.
Photo Calendars:
You also express your gratitude with a complete custom photo calendars in different sizes, shapes and varieties. Choose the one that you feel the best way to thank someone with their memorable photos. You can avail poster, pocket, desk and wall calendars with the photos you select with a plethora of designs and vibrant colours that enliven the moments gone by.
Framed Prints:
When you wish to convey a thank you in a very unique way, framed prints will be the best option for you as you can decorate a photo memory of the past with a wide array of frames available in different sizes with elegant designs and colour choices. When someone has stood by you in your tight corners and you wish to convey him/her a thank you, you can opt for a traditional style frame with some cool designs that carry your feelings in a right way.
Split Canvas Prints:
Thanking someone in a special way makes the bond of relation stronger than ever. Split canvas can be very useful when you wish to split a single picture into different segments on a single canvas. It makes a different impression. Your beloved one will be reminded of you when the split canvas is hanged on the walls of the office or home. It will convey your feeling in a more unique way.
There are various options and occasions when you need to express your sense of gratitude towards whom you owe some memorable moments, help, and assistance. The feelings of thankfulness through the photo prints on canvas exhibit the true sentiments and remain for a longer period of time with someone you really admire. Sometimes, mere words "Thank You" are not enough to display the feelings within you, and there comes the canvas prints to help you out to demonstrate your feelings in a quite unique way.