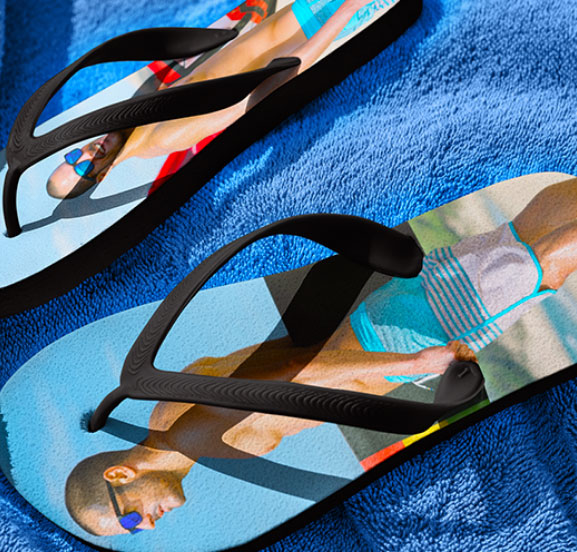 Know Everything About Personalised Flip Flop
Imagine if you get yourself soft and spongy flip flops but someone accidentally swapped them during a pool party. It is painful to lose your favorite pair of flip flops. Now it is time to get yourself custom-made flip flops with your photos and name printed on them.
Personalizing your flip flops is an effortless process when you visit CanvasChamp. All you need to do is to collect some amazing pictures. Bring these ideas and inspirations on custom flip-flops which you can style yourself or gift to your closed ones.
At CanvasChamp, we use only high-end printing technology making sure your printed images are vivid and colourful.
We customize flip-flops that are flexible, slip-resistant, smooth, and comfortable. The foam rubber soles provide the most comfortable experience and make it long-lasting. They are available in a variety of sizes that can fit everyone.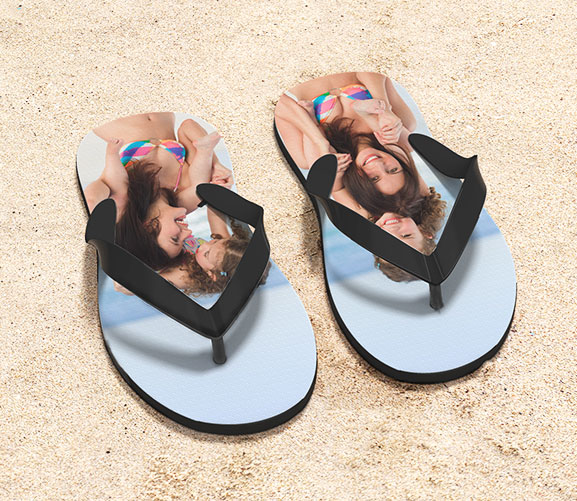 Fun-Filled and Good Looking Custom Flip Flops for Any Moment
Flip flops have been one of the most popular and comfortable footwear ever. No matter what the situation is, it goes well at any moment. All you need is stylish flip flops that can make you look stylish when you put them on. For this task, CanvasChamp is here to customise your flip flops.
From grandparents to grandchildren, it is a must-have item for everyone. They are perfect for summer camp tours, swimming, family reunions at the beach, and shower shoes at the gym. Plan your next trip with custom flip-flops exclusively designed and customized by us for you!