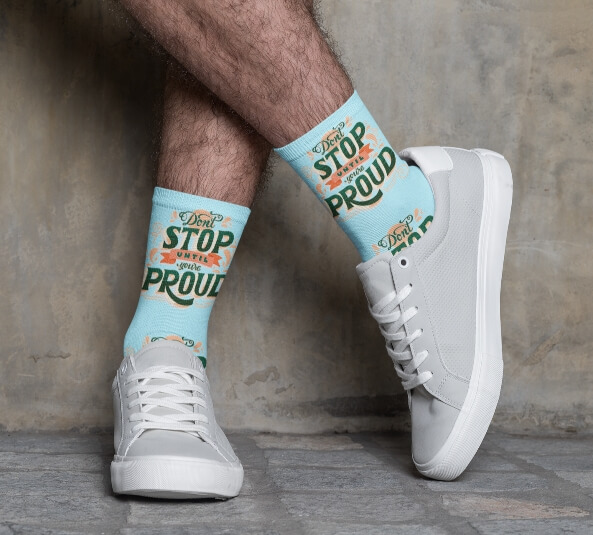 Custom Photo Socks in The UK
Custom socks are the new normal for almost every one of us today. Whether it is a theme party or a family get-together, custom photo socks can be the talk of the day for everyone. Now you too can get photo printed custom socks online on CanvasChamp and get them delivered to any location in the UK.
To spice things up, you can add monograms or print coolest patterns, or get a funny small quote printed on these custom photo socks. Want to surprise anyone you love, well now you can even print their face on socks and wear them out on a date night.
Why Choose CanvasChamp to print socks?
Premium quality socks
Quick delivery in the UK ; reliable payment options
Great customizing options
Get socks designed for every special occasion
Perfect gift to bond with your friends
Strengthen Your Relationships with a Perfect Gift
For Father

For Brother

For Grandfather

For Husband

For Boyfriend

For Groomsmen

For Groom

For Couple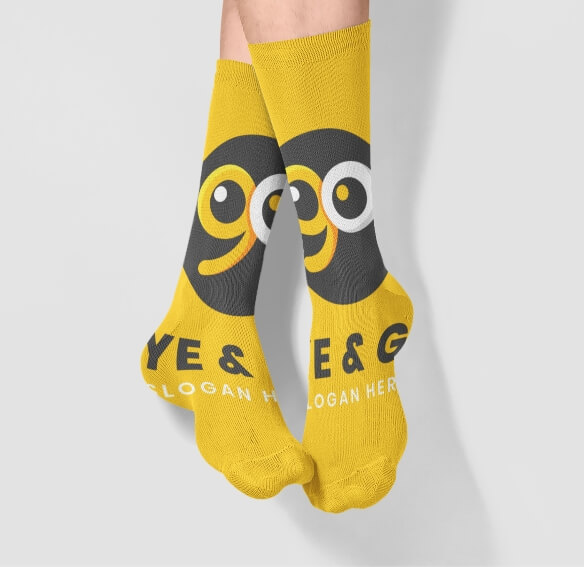 Custom Socks for Business
Your business grows when everyone knows about your offerings. You must be at the top of your customers' minds to increase your sales. For this, you need to market your business differently, and your marketing team will find effective ways to create a brand. This time, try personalized socks for your next marketing strategy.
Surprise your customers and employees by gifting them with personalized socks printed with your business logo or name. You can also print a custom quote to inspire them. We're sure your employees will appreciate your custom socks offerings, and so will your customers!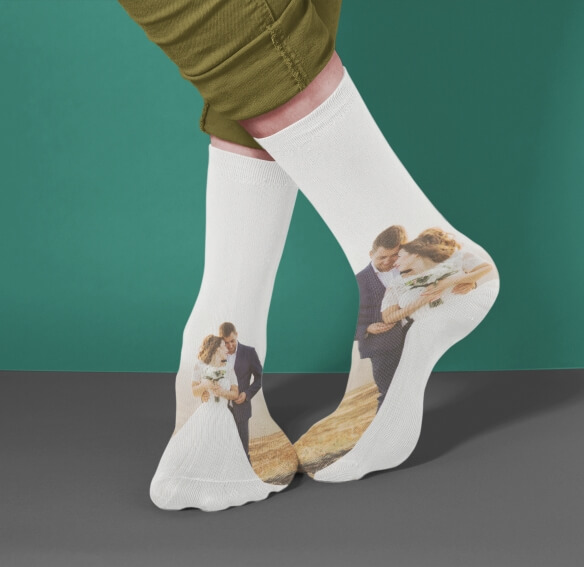 Custom Socks for Wedding
Weddings are always unique and memorable, but we have a way for you to personalize your nuptials a little more unique and special with our innovative custom socks! Make fun, and crazy socks with your memories on them and give them as a gift to your guests to make them feel part of your wedding. You could also have your wedding photos customized on socks to wear on your honeymoon!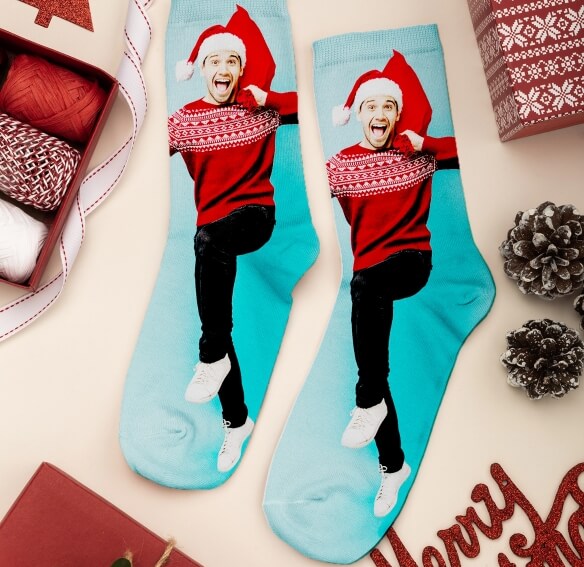 Custom Socks for Christmas
Are you searching for a fun and personalized gift for this Christmas? Well, our stylish and unique custom socks are the one for you! They are just 'right' for winters and look great wrapped under your Christmas Tree, waiting to be opened by your loved ones! Gift your family warm and cozy socks with your most treasured pictures printed to remind them of you every time they wear them.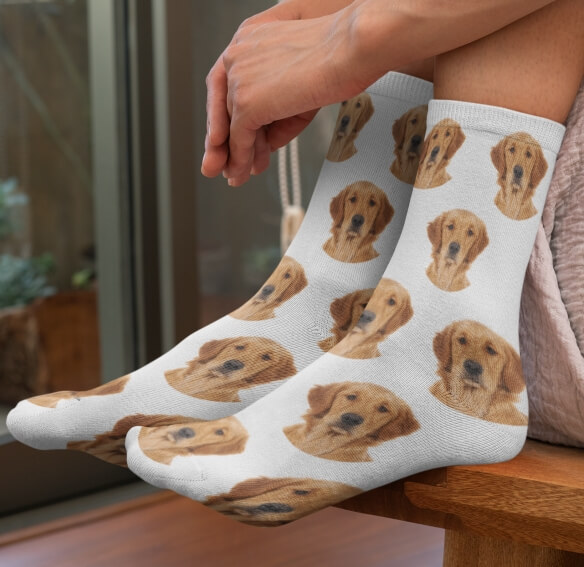 Custom Socks with Pet Face
Do you want to wear cute fluffy socks with your pets printed on them every day? If yes, then we have fulfilled your wishes with our latest custom socks that can make your boring old wardrobe fun and unique! Our custom socks with pet faces can also be a very practical gift item for all the pet lovers out there. They will make a fantastic gift for your loved ones.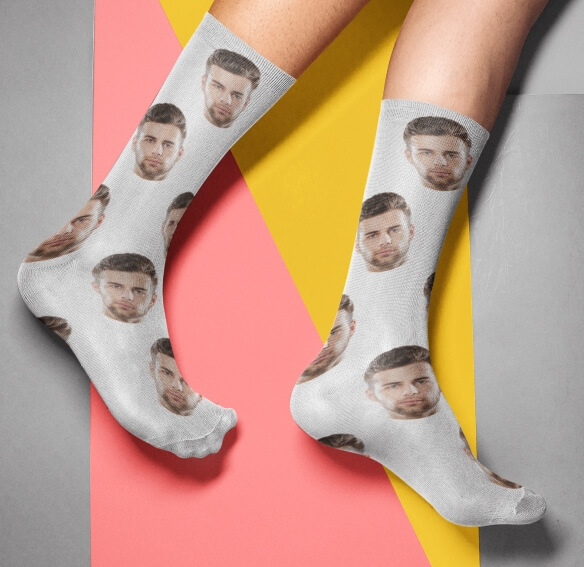 Custom Socks with Face
Want to give your friends funny and memorable gifts? Our custom socks with faces will surely give them a good laugh and a memory to adore for years to come. Print funny faces on socks and gift them to your loved ones. Design custom socks with your face and wear them around. Make your outfits personalized with our custom socks and give them to your loved ones!
FAQS ON CUSTOM MADE SOCKS
Q: How to design custom socks?
A: It is easy to design your custom socks with CanvasChamp. Just upload the image of your choice and edit it using our editing tool and confirm your order.
Q: What is the fabric of custom socks?
A: We use the finest quality cotton and spandex that make our socks comfortable and suitable for everyday wear.
Q: Where can I get custom socks made?
A: You can get your custom socks made with CanvasChamp. All our custom socks are made in our factory with utmost precision and care and shipped securely to your doorstep.